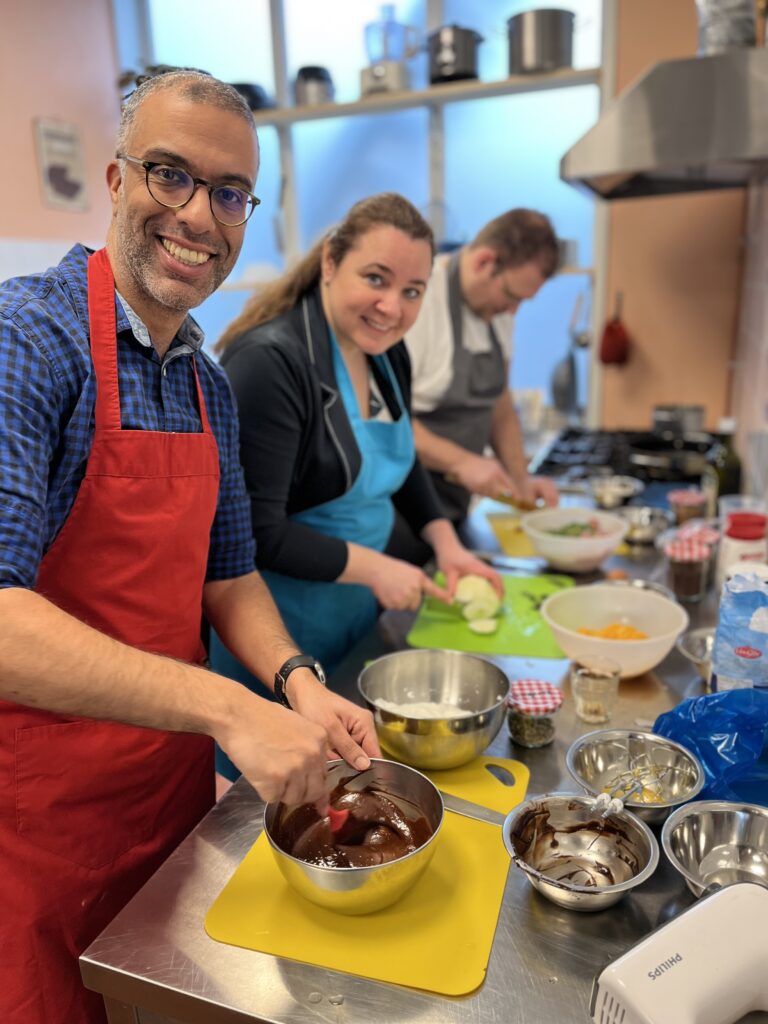 De vraag naar kookworkshops voor individuele personen neemt de laatste tijd toe, dus heb ik weer een aantal leuke avonden in de agenda gezet. En natuurlijk een paar middagen vol chocolade! De workshops die nu te boeken zijn (ook voor groepen):

-Italiaans 4-gangen menu (Italian 4-course)
-Aziatische Tapas (Asian tapas)
-Mezze (Middel Eastern Tapas)
-Japans 3-gangen menu (Japanese menu)
-Thais buffet (Thai menu)
-Sushi
-Bonbonworkshop (chocolate workshop)
-Paasworkshop (easter egg workshop)
All these cooking classes are translated in English, so if you have problems with the Dutch language: No worries, we will guide you in English.
Verder ben ik nog volop bezig met:

-vegetarisch Indonesisch menu
-Grieks menu
-high tea
Maar die hebben nog een beetje fine-tuning nodig. Daarover later meer.